International Day of Forests: China plays a role in making the world Greener
The International Day of Forests was celebrated on March 21, with the theme of "forest and health," highlighting the role of forests in purifying water, cleaning air, and providing food and medicine for living beings.
China has played a crucial role in increasing the world's forest area through national projects such as the Three-North Shelter-belt Forest Program and natural forest protection program. China's forest area now ranks fifth globally, and its planted forest area ranks first.
The National Forestry and Grassland Administration is currently developing a Three-year Action Plan on Large-scale scientific land-greening, with targets for annual land-greening and planted forest area.
Forests cover 31 percent of the global land area. More than half of the world's forests are found in only five countries, namely, Brazil, Canada, China, Russia and the United States.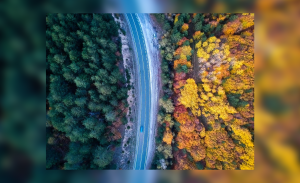 \
Sources: CGTN