EU chief urges asylum reform after Italy migrant deaths
European Commission Chief Ursula Von Der Leyen has called for progress on a stalled reform of EU asylum rules after the deaths of more than 50 migrants off Italy.
At least 59 people, including 12 children, died when an overloaded boat carrying around 120 migrants to Europe sank by crashing against rocks near the southern Italian coast on 26th Febuary.
Von der Leyen, EU Chief expressed her deep sadness at the Twitter and called for redoubled efforts on the EU Pact on Migration and Asylum and on the Central Mediterranean. It's known that the role of EU's border agency Frontex in monitoring the area where the boat sank is being investigated.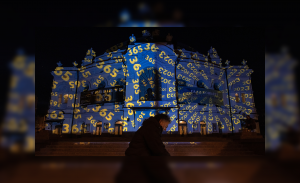 Sources: CGTN