Australia re-bans alcohol in some Indigenous communities
Northern Territory Chief Minister Natasha Fyles originally stated that she was resistant to "race-based policy that disempowers Aboriginal Territorians." She later changed her mind when she saw the crime statistics in the region.
As a response to rising crime levels in Australia's Northern Territory, authorities have temporarily re-banned alcohol consumption for some Aboriginal communities. Some consider the measures paternalistic and prejudiced while others agree the laws are necessary.
According to the Aboriginal chief executive of the Aboriginal Medical Services Alliance Northern Territory stated that some of the Indigenous People saw this action to be "a protection for the women and children in those communities."
While other Indigenous people resent the decades of interventions by Australia's politicians in their lives.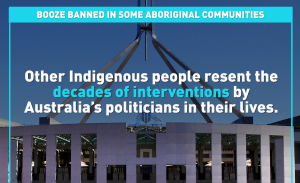 Sources: CGTN